Rachel Hauck's latest release, Sweet Caroline is a tale of a girl's dreams come true. It just takes Caroline a while for her to figure out what those dreams are, and in what order to do them. I really enjoyed this book...rich characters ( I totally pictured Mitch (Caroline's love interest) as Matthew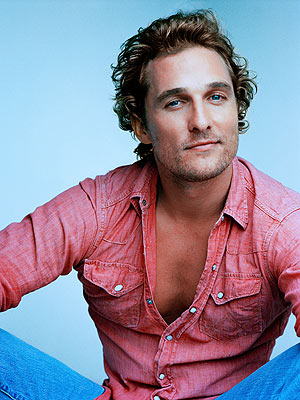 McCon-a-hottie--please don't get me wrong. I'm not a huge fan of the McCon-a-hottie...but this book made me like him more. Yes, I realize that sounds wrong.), great scenery, humor, romance, and redemption! Really...what more do you need?
I lived in Louisiana for a while and the book's menus made my mouth water. Hubs and I moved to Baton Rouge two days after we married (just us, our green VW bus, our stuff, and a panting grey kitty traveling across country in the scorching August heat...did you know cats pant when they are hot?) Anywho...all that to say that I think Ms. Hauck did a fab job capturing the local color and feel of the dripping South!

When a Southern waitress inherits the Lowcountry cafe where she works, she suddenly has to balance more than just her next food order...
Caroline Sweeney has always done the right thing--the responsible, dependable thing--unlike her mother who abandoned her family. But when her best friend challenges her to accept an exciting job adventure in Barcelona, Spain, Caroline says "yes" to destiny.

Then, without warning, ownership of the run-down cafe where she's been waitressing falls right into Caroline's lap. While she's trying to determine the cafe's future, handsome Deputy Sherriff J.D. Rand captures Caroline's heart.

But when her first love, Mitch O'Neal, comes back to town, fresh from the heat of his newly-found fame as a country music singer in Nashville, Caroline must make some hard choices about love and the pursuit of the sweet life.
About Rachel: I graduated from Ohio State University (Go Buckeyes!) with a degree in Journalism. As a member of Phi Mu sorority, I partied my way though the last few years of college.

But, the truth is, and always will be, I belong to Jesus. At the age of six, I knelt at the altar of a Tulsa Methodist church and gave my life to the One who loves me.

After graduation, hired on at Harris Publishing as a software trainer, determined to see the world. And I did it without a laptop, a cell phone, an IPod or portable DVD player. Those were hard times.

But, I traveled to Ireland, Spain, Venezuela, Mexico, Australia, Canada and the U.S. from California to Maine. But, life on the road is difficult. Working twelve to fourteen hour days, one doesn't get to see many of the sites. In Ireland, our company's distributor drove me around at night so I could see something of Dublin.

I met Tony, my husband, in '87, at church, of all places. We got married in '92. Tony has been a pastor for twenty years. I've worked with him in eighteen of those twenty. Our heart is to see teens and adults passionate, radical and whole hearted for Jesus.

Tony and I don't have any children of our own, lots of kids-in-the-Lord and we love them all. However, we do have a very spoiled dog, and an even more spoiled cat.

I've always wanted to be a writer. My dad used to tell me, "You're a writer." I have letters he wrote me post college, exhorting me to write. In this, I believe he had the heart of God.

In '93, I started an epic WW2 novel with two plots. It was well rejected. After that ordeal, I took a break and put efforts into my job as a software project manager. But, I missed writing and in late ' 99, I took up the craft again.

With a little help from my friends, my first book was published in ' 04, Lambert's Pride, a romance novel. I love writing chick lit and romance. I love writing. What an honor.

Rachel has several other books that have been received with great praise, including Diva Nash Vegas and Lost In Nash Vegas